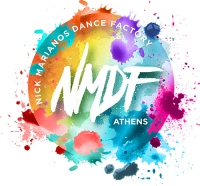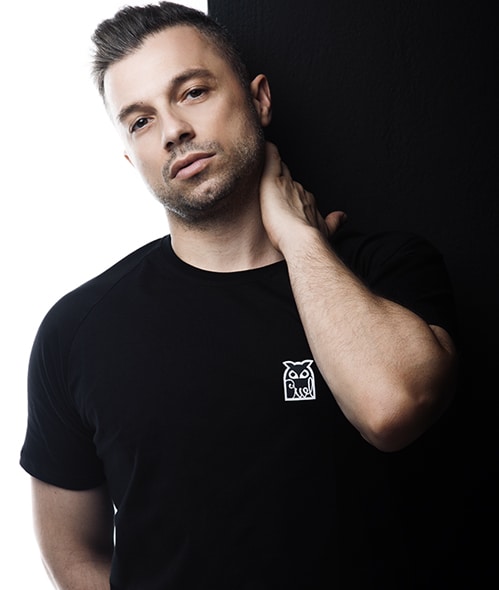 NICK MARIANOS
FOUNDER
COMMERCIAL JAZZ
NICK MARIANOS TEACHES COMMERCIAL JAZZ, KINESIOLOGY AND VIDEO CLIP DANCE. HE STILL TEACHES AND TEACHED KINESIOLOGY TO THE MOST FAMOUS GREEK ARTISTS AND SINGERS. HE IS THE FOUNDER OF #NMDF – NICK MARIANOS DANCE FACTORY AS WELL AS NMDF DANCE CONVENTION.
SIGNIFICANT HIGHLIGHTS OF NICK MARIANOS CAREER:
Choreographer for Evita the musical May 2017
Choreographer for Hair the musical October 2017
Choreographer for Grease the musical December 2017
Assistant Choreographer for Cabaret the musical
Amita Motion Dance Coach
Creative director & Choreographer of Sakis Rouvas 2015 ημέρα θετικής ενέργειας
Choreographer and Stage Director for Amita's motion positive day 2016 , 2017 and 2018
Creative Director/ Choreographer For Madwalk 2018
Creative Director/ Choreographer for Mad VMA 2018
Choreographer for 37 Music Videos
TV Shows & Fashion Shows Credits:
Helena paparizou, Foureira, Sakis Rouvas, Demy, X factor Greece, X factor UK, Agnes Tour, Eurovision with Saki Rouva, Helena Paparizou, Eleutheria Eleftheriou, D.Vandi, Helena Paparizou
Tv shows
Eurovision Malta
Eurovision Greece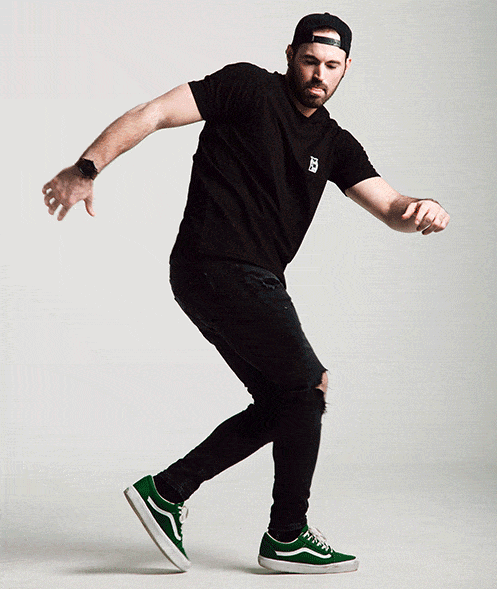 MANOS DAVARIAS
BREAK DANCE ADULTS
Manos Davarias is involved tha last 16 years with dance, specifically BREAKING (BREAKDANCE).
The first steps he did in 2001 at a very young age and without the help of a teacher because there was no one at the time! Since 2006 he has been working professionally with BREAKING, teaching in many schools all over Athens! He was fortunate at a very young age to participate in events, video clips, promotions shows, commercials, etc. Some of them are: Olympic Games Greece 2004 – Mad Awards 2007/2008 – Arion Awards 2008 – Status Awards 2006 – Man of the Year Awards 2006 – Playmate 2008 – Nikos Takis Fashion Show – Lakis Gavalas Fashion Show – Concerts of Patty – Fame Story 2006 – X Factor 2011 Tattoo Convetion 2012/2013/2014/2015/2016/2017/2018 – Tattoo Expo 2016/2017 – Eurovision Greece 2011 – Eurovision International 2011 – Your Face Sounds Familiar 2017 – Amita Motion 2016/2017 – Mad Walk 2018 – Color Festival 2018.
Dimitris "Dwave" Karageorgos is a dancer with influences from many kinds of dance. He has been teaching Hip Hop for the last 6 years, and has many distinctions in competitions in Greece and abroad (Hip Hop International Greece, Street Fighters Greece, SDK Germany, Blaze Master Jam International etc.). In recent years, she has worked in television productions as a dancer (MAD VMA, Positive Energy Day, X-Factor, Rising Star etc.) and has participated in productions-performances of modern dance in Greece and abroad.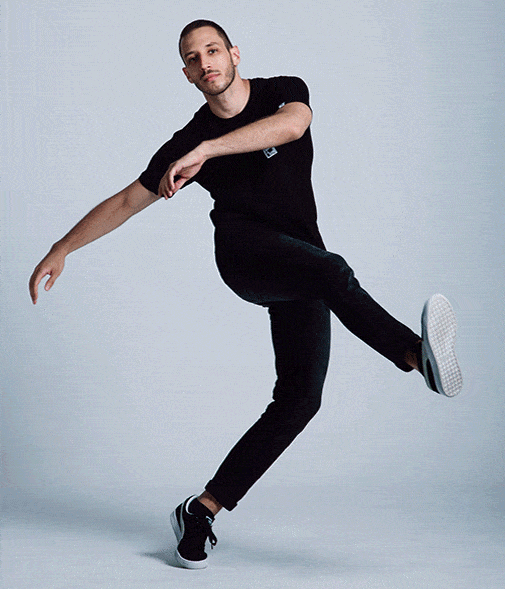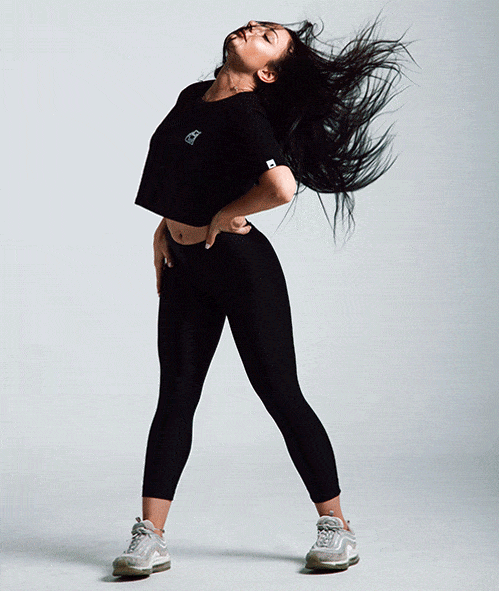 KATIA APOSTOLIDOU
CHEERLEADER JUNIOR
Dancer and coach cheerleading, graduate of the Athens University of Economics and Business, Department of Statistics. I teach from 19 to dance schools and sports clubs and I am a Certified Coach from the Hellenic Cheerleading Federation, a coach from the International Cheer Union (ICUcheer dance bronze), Latin and European Dance Teaching (bronze level), Certificate of attendance CALISTHENICS , coach and fitness aesthetic teammate from IFAGG, TRX certified-suspension training course. I have participated in many gymnasts as a gymnast and as a coach and in the all-round cheerleading championship and have been a member of cheerleaders in major A1 teams like Olympiakos, Kymi, Lavrio.
ELENA KOMOVA
COMMERCIAL JUNIOR
Elena Komova graduates of the Russian School of Dance and Music. Professional dancer and choreographer for 27 years. She teaches dance (classic ballet, character, hip hop, high heels, commercial, funky jass). She has participated as a dancer and choreographer in various important domestic and international shows and dancing events (Evrovision, X-factor, Greek idol, Maddalk, Madonna, Arizona, Your face sound familiar, Eurovision song of Greece, Eurovision Junior, just the 2of us, My style rocks, theaters and more … He has collaborated with major Greek artists in concerts and video clips. The judge has taken part in critical committees in dance competitions. She has also distinguished herself and her teams in international dance competitions where in the past 5 years she has taken the first place. Two times at the international festival competition 1st place (2017-2018) and 2nd place at "HIP HOP international Greece" (2018).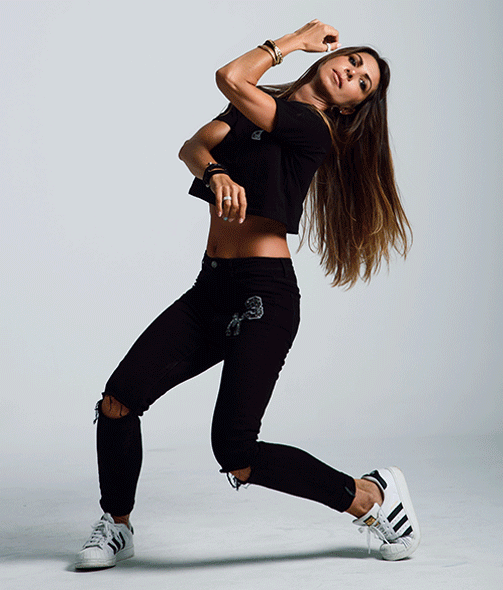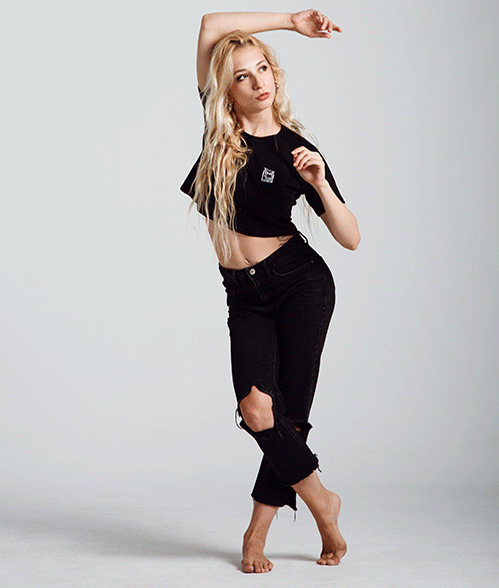 STEFANIA SOTIROPOULOU
CONTEMPORARY
Graduate of the State School of Orthodox Art and graduate with a scholarship from the London Contemporary Dance School in London. She is a former member of the dance company "Jasmin Vardimon Company" in England and also a dancer in the "Tannhäuser" production of Royal Opera in London. She also participated in performances with Martha Graham Dance Company in Greece and New York. Finally, she was the choreographer assistant at the musical "Evita", "Hair" and "Grease" and a dancer and choreographer at the musical "Cats".
NADIA TOMAZENKO
CONTEMPORARY
Nadia Tomazenko is a graduate of the State School of Orchestral Art. She focuses mainly on contemporary and hip-hop. At the same time she is involved in many styles (dancehall, jazz, popping, house and breaking). She participated in dance and dance groups such as: (Migma Group, where she took part in two dance productions "Adicoxo", "Crazy House", at the Athens Concert Hall "Hellenic Dance Company – Tomorrow" by Tono Lachky: Special Gala.) He has taken part in important dance competitions: (semi final in tune it up dancehall battle 1vs1, final in tune it up dancehall battle 2vs2, final in hip hop Skillz on the Floor 1vs1) etc. He also attended dance seminars in France, Big Up Kemp, where he had a better dancehall culture and hip hop seminars in Amsterdam at Summer Dance Forever.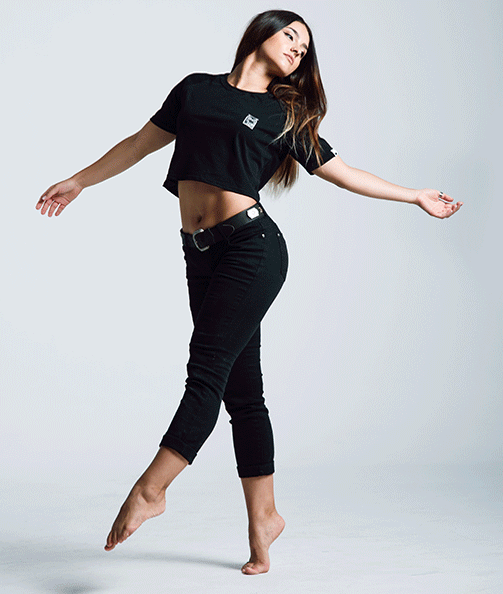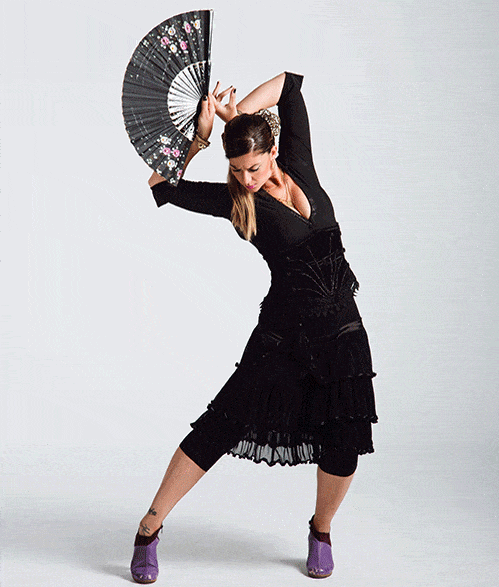 She was born and raised in Athens. She starts studying piano and classical ballet at the age of 4. She has the Music Harmony of Music (Greek Odeon). Since 1994 she has known Flamenco and is totally committed to this. She attends courses in Greece and travels very often to Spain by studying next to great teachers of the genre. She teaches at the faculties of Fotis Metaxopoulos and Fokas Evangelinos for many years. In 2010 she opens the flamenco dance school "A compás" in the city of Thessaloniki. Dancing and choreographing in many performances, concert venues and TV. Her personal goal is the deepening of musicality and its relation to dance. Creator of the "Hermanos" team, with strong elements of experimentation with other forms of expression and fusión. In the video clip dance Flamenco, the necessary basic technique, rhythm and flamenco choreography (puro) accompanies guitar, introducing a new genre with pop, funk, jazz, rock … music !!
AGGELIKI DOULIOTI
VIDEO CLIP DANCE
Aggeliki Doulioti teaches hip hop. She has been teaching since she was 17 years old and holds six IDTA dance degrees, recognized by English judges. She has been involved in instrumental gymnastics, with various kinds of dance (traditional, latin, street jazz, commercial and, of course, hip hop). She has also participated in many domestic dance competitions, having won 3 times the top spot in the hip-hop solo category. In addition, she has also been involved in choreography for years.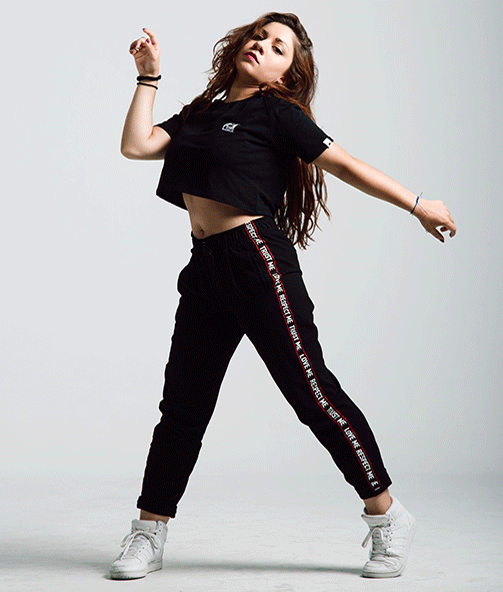 FUERZA NEGRA
HIP HOP ALL STYLES
KOSTAS PAVLOPOULOS
NEW STYLE
Kostas Pavlopoulos has been dealing with Hip hop and urban styles in the last 5 years. Previously he had been involved in Latin / Ballroom dances and Greek traditional dances from an early age. From 5 years old he has been working as a dancer and has worked with many Greek choreographers and artists on shows, events or nightclubs. Some of his most important collaborations are with Sakis Rouvas, Eleni Foureira, Elena Paparizou, Oneirama, Tamta, Demy, Costas Martakis, Giorgos Mazonakis, Paola, Katerina Stikoudi, Thomai Aperge, Otherview etc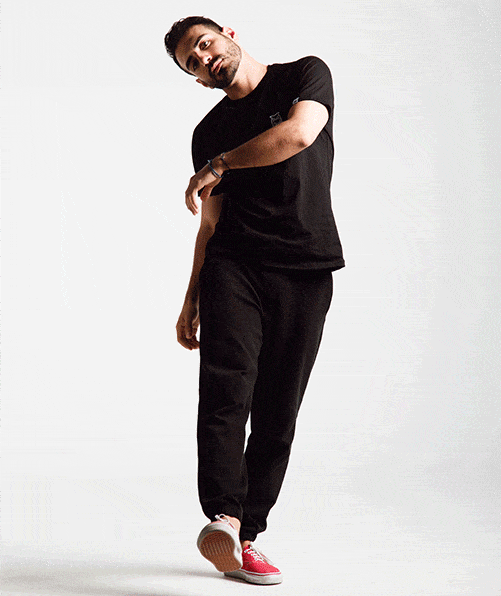 Nikos Koukakis was born in Perivolia, Chania. He studied at the Technical Lyceum of Chania and IEK of Chania, a department of communications and communications. There he started his first dancing steps at a local amateur dance school. In 2005 he moved to Athens, starting his first professional studies in dance, acquiring: MODERN THEATER of the ISTDFree STYLE ASSOCIATE dance system of the IDTA system. At the same time, he enriched his dance education with a series of educational seminars with remarkable rapporteurs: Yannis Marshal, Ben Davies, Nick Bass, Blaze, Michalis Nalbantis, Maro Georgiou, Christina Fotinaki, Marilena Grafakos and others. His first dancing experiences came with his participation in a fashion show on the channel "NEW TELEVISION OF CHANIA", followed by other TV appearances: In videoclips and advertisements through Ace Models 2008-09, Star Hellas / Miss Greece ANT1 2010, MAD VMA 2010 to 17, X-FACTOR 2 2010, Eurosong of Greece 2013, THE VOICE 2014, YOUR FACE SOUNDS FAMILIAR 2014 and 2016 and 2017, MAD VMA CYPRUS 2016 and 2017, super music awards 2017, mad walk Greece and Cyprus, Fever concert at OAKA 2012, he participated in the 2017 Marathon Flame and Nostos festival 2018 directed by Fokas Evangelinos, He participated in the group of contemporary Pavlos Kourtides 2010-2014 in the works Society says, Frankenstein and Impasse as well as appearances in videoclips, concerts, theater and synchronous dance groups. Today he is an active professional dancer and teaches modern and funky jazz.