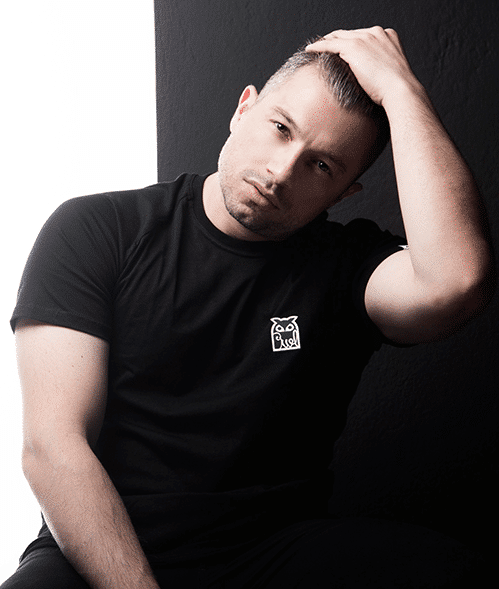 "Started from the bottom now the whole team here…"
Not one to follow the road most traveled, Nick can best be described as an energetic dance entrepreneur whose unconventional path to success has been paved with passion, broken rules, and loads of determination. Dancer, choreographer, teacher, stage director, show designer, business owner, team leader, artist; Nick wears so many hats, feel free to call him the "Mad Hatter" of the dance industry!
Some refer to him as "choreographer to the stars", thanks to professional credits that include music videos, musicals, and TV productions both in Greece and internationally; however, Nick has also become known for his creative vision and innovative ideas as stage director for the largest live events in Greece.
His passion, dedication, and enthusiasm for getting the masses moving (His adversaries would call it his dramatic, restless, and impulsive nature, but who's to say?) led him to create his own dance studio, Nick Marianos Dance Factory, which has become the home of an elite team of instructors. He also founded the NMDF Dance Convention―the first and largest annual dance convention in Greece that hosts top teachers from all over the world.
Constantly evolving, it's safe to say Nick Marianos dances, and works, to the beat of his own drum. His ultimate goal? Build NMDF into a global force.
To be continued…